Thank you for taking the opportunity to browse MyDestinHome.com! Like most of you, I understand that time is a valuable asset that is becoming more precious each and every day. This is the premise behind my concise mission statement, "Whether Buying or Selling a Home, We Put Technology to Work for You." Technology has made it possible for me to offer you substantially more efficient services than what has existed in just the last year alone. Through the utilization of the internet, email, virtual tours, and sophisticated marketing products (some of which we are pioneering), buyers and sellers now have more information at their fingertips, which in turn provides better control over their home buying and selling decisions. Purchasing a home has never been easier. Selling a home has never been so efficient. Service has never been better.
I, along with The Levine Team, invite you to give us a ring, drop us an email, send us a fax, or stop by for a surprise visit to one or all of our cutting edge offices. We provide the best service in the industry and will look out for your interests every step along the way. You can always count on us to be there for you.
Wishing you, as our potential client, a pleasant experience. Enjoy MyDestinHome.com!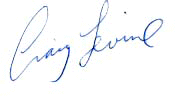 Craig Levine
Realtor Serving Thousands of Clients Since 1994
Associate Broker in Georgia and Florida
Graduate of the Realtor Institute (GRI)
Certified Luxury Home Marketing Specialist (CLHMS)
Accredited REO Agent (AREO)
Certified Distressed Property Expert (CDPE)
Short Sale and Foreclosure Resource Specialist (SFR)
Certified Real Estate Property Management Specialist (REPM)
Top 1% of Realtors Nationally
Non-Performing Asset Specialist
Member Equator (Gold), RES.net (AMP Professional), REOMAC (wait list), REOConnection, REO Network
RE/MAX Greater Atlanta (Atlanta) - Associate Broker
Southern Disposition, LLC - Broker/Owner
Baywalk Real Estate (Destin/Panama City Beach, Florida) - Broker Associate

Visit Our Arsenal of Award-Winning Real Estate Web Sites:
http://www.CraigSellsHomes.com
http://www.AtlantaMansions.net
http://www.AtlantaForeclosures.net
http://www.AtlantaHomesAtlantaRealEstate.com
http://www.GeorgiaShortSale.net
http://www.FloridaShortSale.net
http://www.MyDestinHome.com
http://www.EchoMill.com
http://www.BearItAll.net
Having been licensed since 1994, Craig Levine brings to your real estate deal a world of experience, cutting-edge technology, negotiating savvy, and exemplary service. With Century 21 in Atlanta, Craig was the #2 agent in the #1 office in Georgia in 1998, 1999, 2000, and 2001! He repeatedly received Century 21's highest honor, The Centurion Award, in each of these years. In 2002, Craig joined RE/MAX Greater Atlanta, the Nation's #1 Re/Max office. Additionally, Craig got licensed in Florida to bring his arsenal of skills and resources into the Emerald Coast's 2nd Home and Investment market. Now, he wants to put his talents to work for you!
Craig is an avid boater, golfer, tennis player, traveler, biker, scuba diver, camper, and reader. He has written for numerous print magazines including The Seasonal, The Gazette, Cobb Living, Cobbonline, The Cobb Times, Atlanta Nation, Cherokee Nation, North Fulton Nation, Gwinnett Nation, The Southeast Business Journal, Lake Lanier Herald, Revue and News, John's Creek Herald, Forsyth Herald, North Atlanta Business Post, as well as various online real estate related web sites. Craig is also frequently quoted in Georgia Realtor Magazine, Florida Realtor Magazine, the Atlanta Journal and Constitution, and the Atlanta Business Chronicle.